A mild January and sunny start to February has encouraged the first spring flowers to bloom at Capel Manor Gardens. There is so much to see already and even more exciting spring sights ahead.
Take a moment to stop by the Walled Garden and enjoy an array of cheery colours.
Hellebore (Helleborus)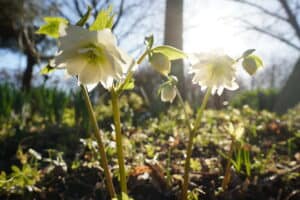 See a wide selection of varieties in pots outside The Diana Legacy Rose Garden. Our gardeners' favourite variety is the Helleborus x hybridus 'Harvington Yellow'. Hellebores are blooming all over the Gardens in beds by the Old Manor House Garden, Walled Garden and Woodland Walk.
Winter Aconite (Eranthis hyemalis)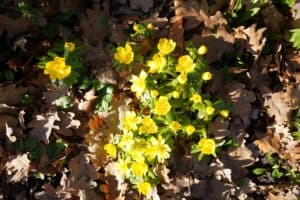 A late winter and early spring bulb, the winter aconite spreads quickly. They give a carpet of bright yellow flowers, looking similar to buttercups. You can find them towards the back of the Gardens close to Temple Lake.
Snowdrop (Galanthus)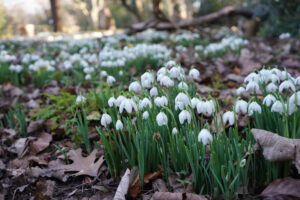 Often regarded as the first signs of spring, snowdrops are in full bloom throughout Capel Manor Gardens. Flowering from January to March, snowdrops grow well in shaded woodland areas. There are two main varieties in the Gardens, (Galanthus elwesii) the giant snowdrop with broad leaves and large petals, and (Galanthus nivalis) which is a smaller, delicate variety. Stop by the shaded walkway near the Walled Garden entrance and visit the Fairy Garden to see them in abundance.
Netted Iris (Iris reticulata)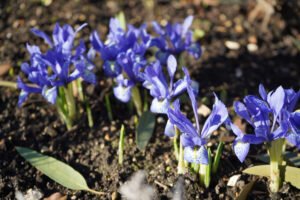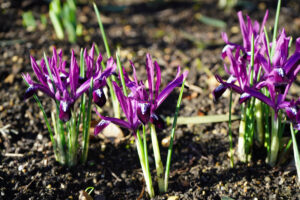 Head to the Walled Garden to find pops of bright colour down the central path. The netted iris are a welcome sight at this time of year with interesting patters on their petals. Enjoy a variety of different shades of blue and purple on display.
Crocus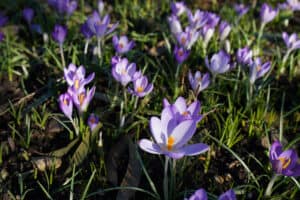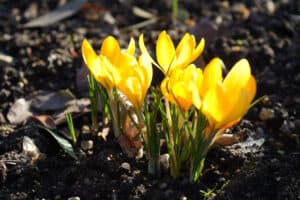 Also in the Walled Garden dotted along the main path, amongst the iris, are a variety of crocuses. Head over to Temple Lake to enjoy a sea of purple crocuses sprouting up under the trees and in the rockery.
Daffodil "February Gold" (Narcissus cyclamineus)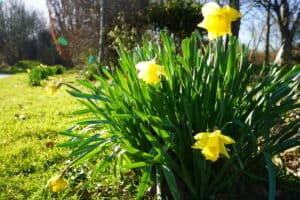 The daffodil variety "February Golds" are blooming in the Woodland Walk and the borders of the Showground. Usually associated with Easter time, this early-flowering variety is giving a welcome spring feeling to the Gardens.

Cherry Tree (Prunus Okame)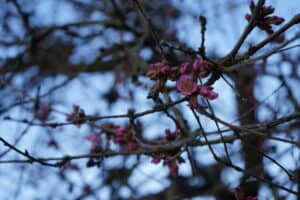 Take a walk over to the Fairy Garden and stop to soak up the delights of the cherry tree outside the Manor House. This is the first cherry tree to bloom in early spring here at the Gardens. The first few flowers are out now with the tree covered in a profusion of buds ready to display gorgeous, deep-pink blossom.
Spring blooms to look forward to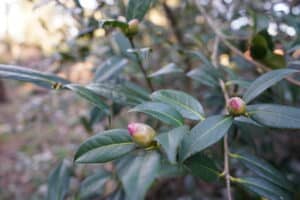 As well as all the colours popping up across the Gardens already, you can expect to see the likes of Grape Hyacinths (Muscari), Paper Bush (Edgeworthia Chrysantha), glory-of-the-snow (Scilla sect. Chionodoxa) and snake's head fritillary (Fritillaria meleagris) blooming in the next few weeks.

Have you thought about enjoying an early spring walk this February at Capel Manor Gardens? View our opening times.