An easy booking and payment process
Our standard Gardens admission prices apply for groups of under 20 people.
Admission prices for groups with over 20 people
Concession (60+, students)
£8.50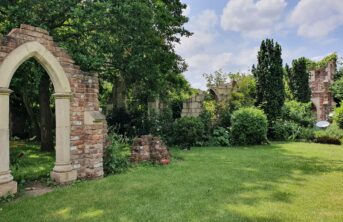 Self-guided visit
You are welcome to make your own way around the Gardens and enjoy them at leisure, this will take you approximately 90 minutes. We will provide you with a Gardens map on arrival.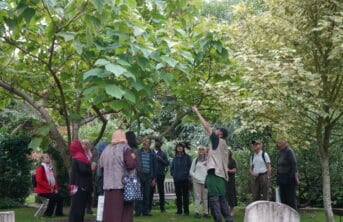 Guided tours
We offer guided 90-minute tours with one of our experienced gardeners from £75. They will show you around some of the best areas sharing their knowledge of plants and the history of the site along the way.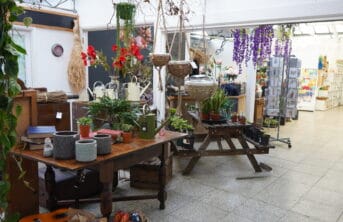 Food and shopping
Book a space in our café and enjoy a tailored group menu. Find a range of affordable gifts, souvenirs and plants in our quirky Gardens Gift Shop.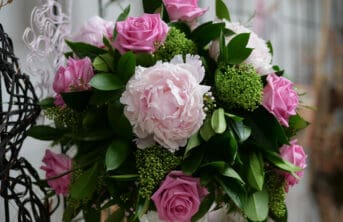 Manor Flowers
Contact our in-house floristry team for flowers grown on site by our gardeners and students. Our experienced floristry team can create beautiful, bespoke seasonal arrangements for any occasion.
Accessibility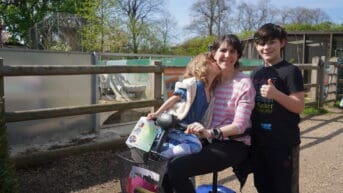 Wheelchair and motorised scooters are available to loan for a small refundable deposit – please book in advance. Where possible our estate is made accessible to all visitors with ramps and firm surfaces, including in our café and restrooms.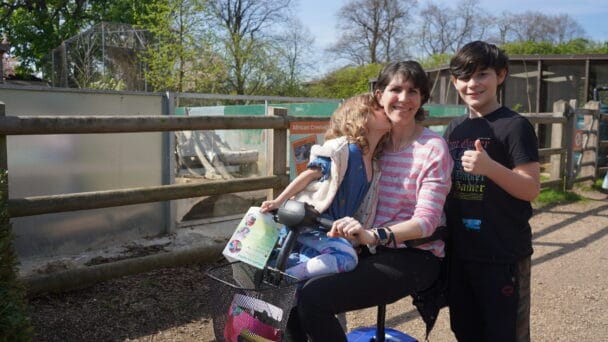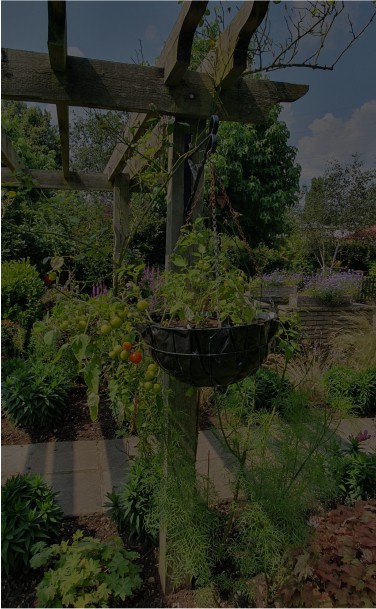 Book your group visit
Complete the below form to book your group visit.
For more information please contact our Events team at bookings@capel.ac.uk or on 0303 003 1234 option 4.
Frequently asked questions
How do I book a group visit?

You can book a group visit via the booking form on our 'Group visits' page.

How do I book a guided tour?

When completing our group visit booking form select the option for a guided tour. A member of our Events team will be in contact with our Head Gardener's availability on your chosen date. Guided tours are £75 for 15 people and an additional £5 per person up to maximum of 20 people per tour. Admission fee still applies. Tours usually last 60-90 minutes and can be catered to your group's area of special interest.

How do I pay?

When completing our group visit booking form please select your preferred method of payment. We require final numbers no later than two weeks in advance of your visit. One of the team will be in touch for payment via your preferred method at this time.

Is there a discount for larger groups?

Yes, for groups of 20 or more our admission prices are £9.50 for adults and £8.50 for concessions. The group leader also gets in free of charge.

What age qualifies for a concession?

Concession rates apply to students and visitors aged 60 and over. Valid identification is required.

What is the minimum and maximum group size?

There is no minimum or maximum group size. Group visit bookings must be 20 people or more to qualify for the discounted admission prices. For bookings of 50 or more, a member of our team will be in touch to discuss logistics on the day.

Are maps of the Gardens provided?

Yes, we will issue your group with complimentary maps of the Gardens on arrival at reception.

Are the Gardens accessible?

The Gardens are mainly on one level with step free access. The paths are mostly compacted gravel, tarmac or stone and are suitable for mobility scooters and wheelchair users. There are accessible toilet and car parking facilities. We also have a limited number of mobility scooters and wheelchairs available to hire. A £5 deposit for mobility scooters is required and refunded upon its return in good condition. Please let us know in advance if you wish to reserve any in order to avoid disappointment.

Is there free car parking on site?

There is ample free parking and accessible parking bays on site.

Is there coach parking on site?

Yes, coaches may use our overflow parking area. This is located just before the main car park and is a grassy area on the left. Coaches are welcome to drop-off outside our main reception before parking in this area.

What catering options are available?

We have a café on site serving a range of hot and cold food, drinks and snacks (please note that hot food is only served on weekdays from 12 – 2pm). If you wish to book any catering options such as afternoon tea or cream tea please specify when completing our group visits booking form.

Can groups visit on event days?

We are able to accept group bookings on event days. However, please note we are unable to honour our usual group visit rate and admission prices vary on event days. Check our upcoming shows and events here.